Connect All Your SMTP Email Service Providers
Utilize our internal plug-and-play connectivity to top SMTP relays and email service providers.
No technical skills required. We do it all for you.
We make it easy for you to send as much mail as you want. You can dedicate your mail to just one SMTP provider or many. We'll help you along the way to make sure you are successful. If your SMTP provider isn't listed, just ask and we'll get it integrated ASAP. You can also use our own SMTP email sending service.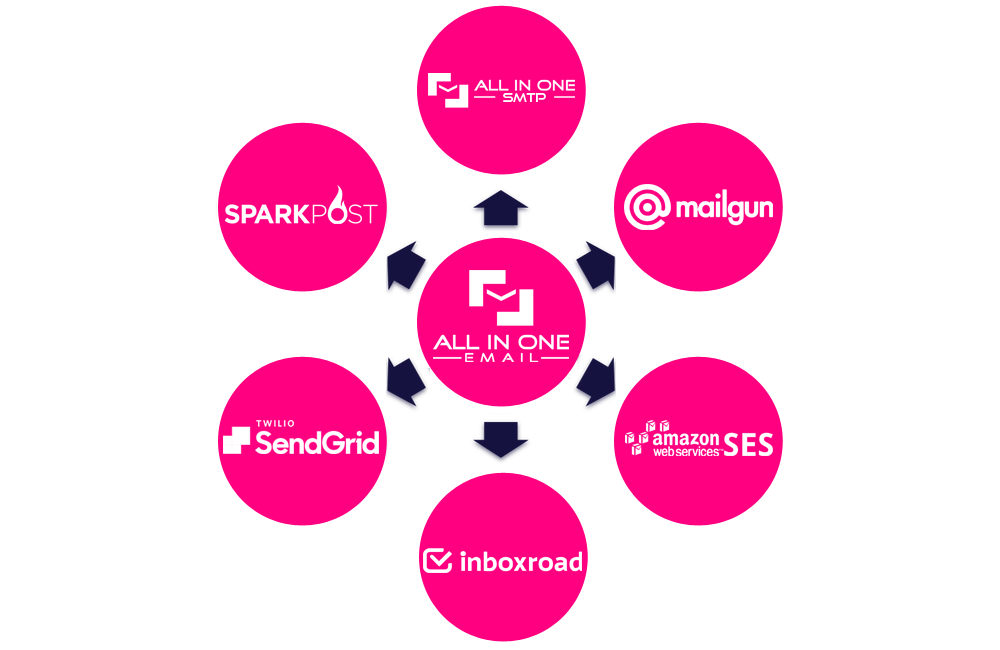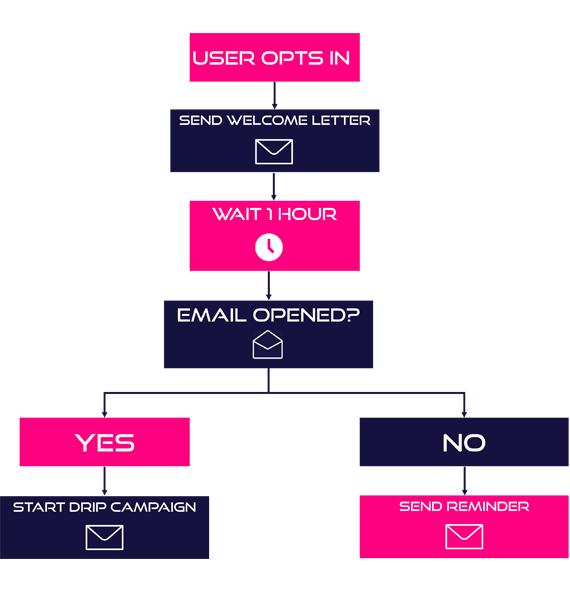 Email Automation
Save hours and drive revenue on autopilot
Automate repetitive tasks like lead capture and drip campaigns so you can focus on your business.
Nurture your subscribers through automated and triggered emails based on behavior and other factors to drive the actions you want. Build a connection with your audience by adding personalization to every message using customer data.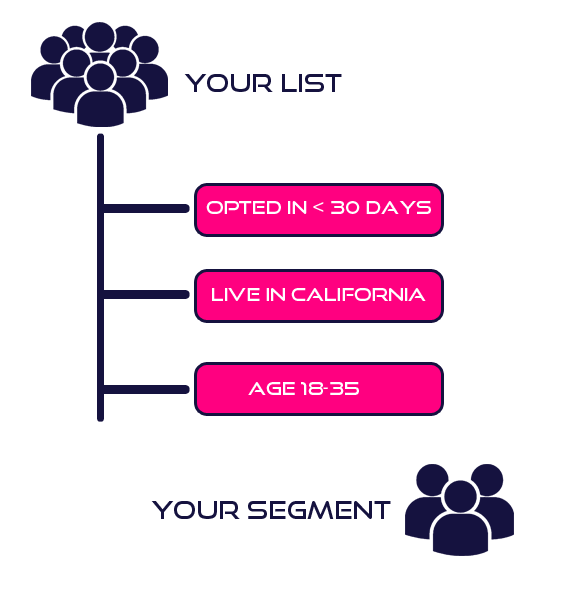 Segmentation
Improve targeting with insightful reporting and custom segmentation
Improve deliverability with easy segmentation. Personalize your messages based on your contacts shopping behavior, engagement, geo location and more to improve conversions.
Engagement Based Segments. Send to your most engaged customers.
Customer Lifecycle Based Segments. Keep your best customers engaged.
Create Dynamic Segments. Customize who you send to based on the criteria you define.
Create Static Segments. Start to build a segment of your best customers.
Easy to use template editor
Build beautiful emails
Create a design matching the style of your website.
Change the background, text color, font size and style, as well as other parameters to suit your taste.
You don't need designers or IT.
Craft templates that display perfectly across any device.
Import HTML templates for full creative control.
Edit your templates in our wysiwyg editor.
Copy & paste HTML from anywhere.
It's easy to paste the HTML content into the wysiwyg.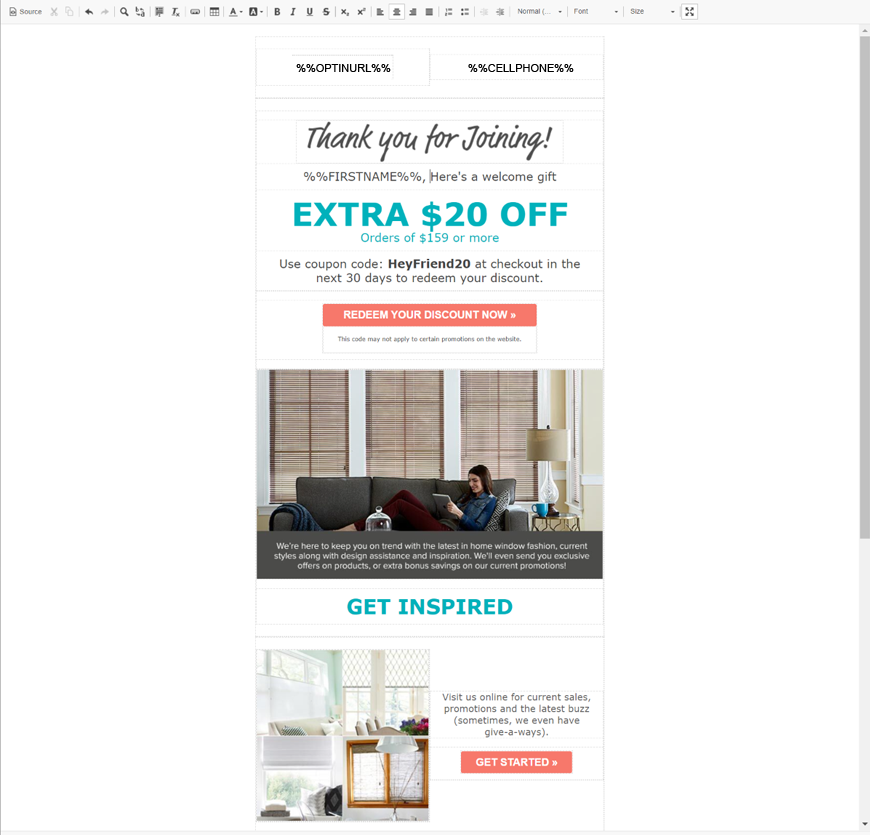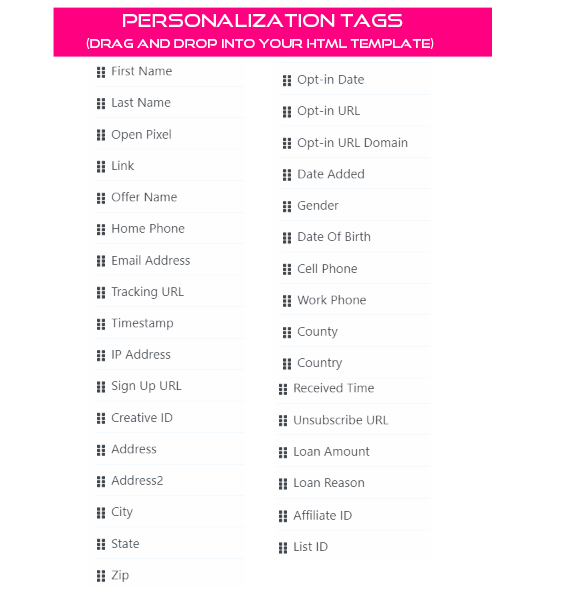 Email Personalization
Drive more revenue with perfectly personalized emails
Boost open rates when you tailor your emails to each subscriber. Use an email subscriber's contact records, lifecycle stage and list membership to automatically populate the most relevant subject lines, links, attachments, and CTAs.
We have dozens of personalization tags built into the system. We can easily add any custom personalization tags you require.
Analytics & Reporting
All-inclusive, precise and easy-to-use reports that save you time and affords fast, accurate business decisions.
Automation Reports
See which workflows are active and perform best.
Template Reports
Know what's actually driving sales with detailed revenue and engagement reports.
Campaign Reports
Know which offers and campaigns are performing best to focus on higher sales.
Engagement Reports
Quickly view metrics on how your audience interacts with your emails.
Domain Reports
View performance of all your sending and masking domains.
Revenue Reports
Understand what offers are most profitable.
Email Validation
Protect your sender reputation.
Verify whether your emails will deliver and eliminate email threats that will bounce, disrupt deliverability or harm sender reputation.
Our Email Verification tool works in real time to check with individual mail servers to make sure the user name exists at the domain. In addition, a batch upload option is available for csv uploads. Ask us about pricing.
choose your plan
Pricing Plans
We have experience working with large and small businesses and are ready to
develop a targeted strategy and plan that's just right for you.
SMTP

$ 500*
Monthly for SMTP Relays Only
1 million emails/month to your ESP(s)
5 million contacts
1 SMTP connection
Unlimited lists
3rd party integrations
High volume plans available
View Plans
Internal ESP

$ .80* CPM
Monthly in addition to SMTP
2.5 million emails/month
Send right away without needing your own ESP account
Unlimited sending domains
Upgrade to dedicated IPs
High volume plans available
View Plans
Add-Ons

Contact us
Monthly Packages
Email Validation
Domain Rotation
Agencies and resellers
Consulting
Campaign Management
Custom Plans
Contact Us