Effortless Onboarding
We'll get you sending emails in no time.
Scalable Infrastructure
Start slow and build your monthly email volume in the millions.
The right messages to the right people
Use data and insights to segment your list and personalize your emails.
Significant ROI
For every $1 you spend on email marketing, you can expect an average return of $40 (Omnisend, 2022).
Email Automation
Save hours and drive revenue on autopilot
Automate repetitive tasks like lead capture and drip campaigns so you can focus on your business.
Nurture your subscribers through automated and triggered emails based on behavior and other factors to drive the actions you want. Build a connection with your audience by adding personalization to every message using customer data.
Connect All Your SMTP Email Service Providers
Utilize our internal plug-and-play connectivity to top SMTP relays and email service providers.
No technical skills required. We do it all for you.
We make it easy for you to send as much mail as you want. You can dedicate your mail to just one SMTP provider or many. We'll help you along the way to make sure you are successful. If your SMTP provider isn't listed, just ask and we'll get it integrated ASAP. You can also use our own SMTP email sending service.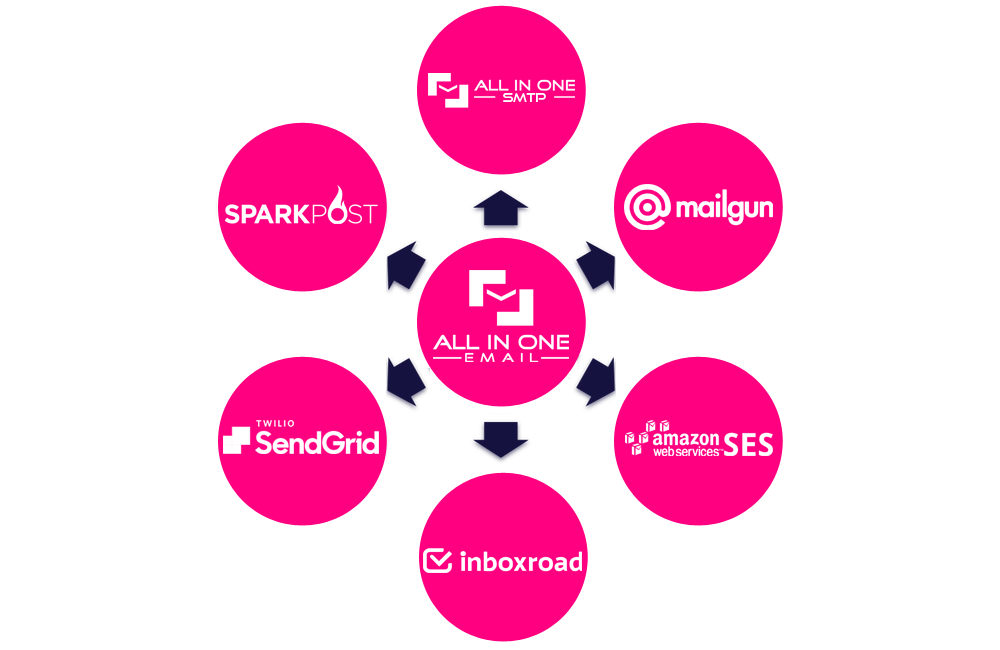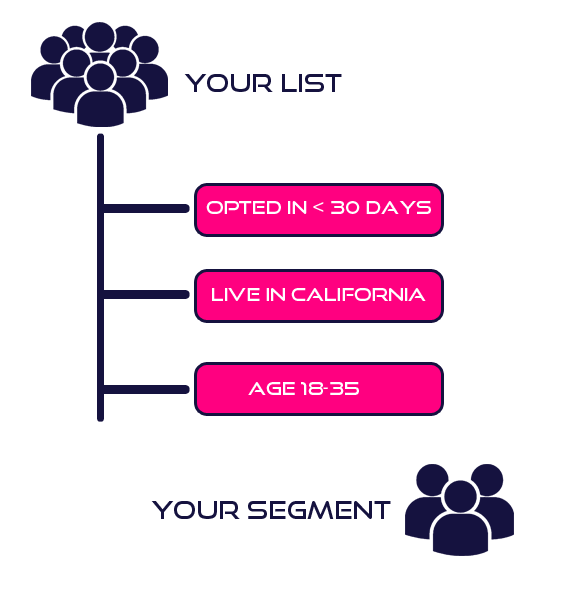 Awesome Reporting & Segmentation
Improve targeting with insightful reporting and custom segmentation
Improve deliverability with easy segmentation. Personalize your messages based on your contacts shopping behavior, engagement, geo location and more to improve conversions.
Engagement Based Segments. Send to your most engaged customers.
Customer Lifecycle Based Segments. Keep your best customers engaged.
Create Dynamic Segments. Customize who you send to based on the criteria you define.
Create Static Segments. Start to build a segment of your best customers.
See what's working (and what's not) with the ability to track your success in real time. Track your email campaign activity and subscriber engagement.
Automation Reports. See which workflows are active and perform best.
Template Reports. Know what's actually driving your sales with detailed revenue and engagement reports.
Campaign Reports. Know which offers and campaigns are performing best to focus on higher sales.
Domain Reports. View how your sending domains are performing to zero in on the best delivery.
In-house SMTP
Send emails through our own SMTP for a true all-in-one experience.


Email Automation
Create automated workflows to engage your subscribers from the minute they join your list.
Email Validation
Will your emails bounce? Check your list in bulk and in real time.


API Connections
Simple and seamless connections to your apps, CRM or data warehouse.


Multiple SMTP Connections
Easily connect all your SMTP email service providers in one place.


Reporting and Analytics
Track, monitor, and analyze your email delivey performance and customer engagement in real time.

choose your plan
Pricing Plans
We have experience working with large and small businesses and are ready to
develop a targeted strategy and plan that's just right for you.
SMTP

$ 500*
Monthly for SMTP Relays Only
1 million emails/month to your ESP(s)
5 million contacts
1 SMTP connection
Unlimited lists
3rd party integrations
High volume plans available
View Plans
Internal ESP

$ .80* CPM
Monthly in addition to SMTP
2.5 million emails/month
Send right away without needing your own ESP account
Unlimited sending domains
Upgrade to dedicated IPs
High volume plans available
View Plans
Add-Ons

Contact us
Monthly Packages
Email Validation
Domain Rotation
Agencies and resellers
Consulting
Campaign Management
Custom Plans
Contact Us
why choose us
Work With Mailers
Who Know How To Mail
Many Years of Experience
We're mailers ourselves and know what mailers want. We built this platform because there wasn't a solution that fit our needs.
Automate Everything
Set up your automation flows so that all you have to do is check stats. Drip campaigns and behavioral triggers makes your life easier.
Scale effortlessly
Start slow and easily ramp up to millions of emails per day.
All in one place
Our goal is to have everything you need to be successful in one place. If there's a feature you need, let us know and we'll explore the possibility of obtaining it for you.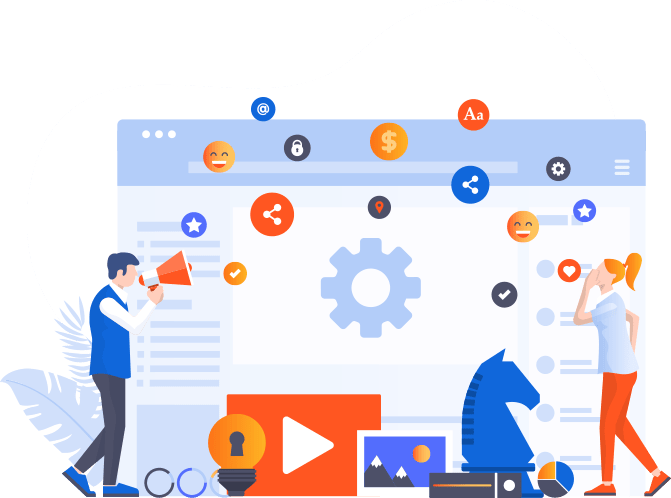 real testimonials
What They
Say About Our
Company?

All In One Email has been great for our business. We've eliminated a lot of systems we had to pay for separately. It's nice to have what I need in one place.

These guys made my life so much easier. I was somewhat new to email and their team walked me through the process.

I appreciate how All In One Email makes it easy for my team.
Take Your Email Marketing
to Next Level Right Now!
Make the Right Choice for Your Future.